The Rise of Python

20 Jul 2019 Smart Ninja
Probably the best-known programming language for non-programmers is Java. You may have heard something of C or C ++ before. It would have been synonymous in school or university by starter courses in HTML, this language may have been incorrectly classified as a programming language. But Java has a higher status, because in this language beginner courses were often taught outside of computer science studies.
However, a good indication of which language is needed on the job market and which is the most popular among developers is the annual Stackoverflow Developer Survey. This is a simple questionnaire filled out by Stackoverflow users to collect statistical data about developers. Using Stackoverflow as a platform for such a survey is very well-suited, as it is undoubtedly one of the most popular resources in the industry.
Java was overtaken in this year's survey by Python and is now the third most popular programming language behind JavaScript. HTML / CSS and SQL are ahead of Python, but they are not classified by definition as a programming language. Python has repeatedly struggled in the last few years to take the lead, but not anymore.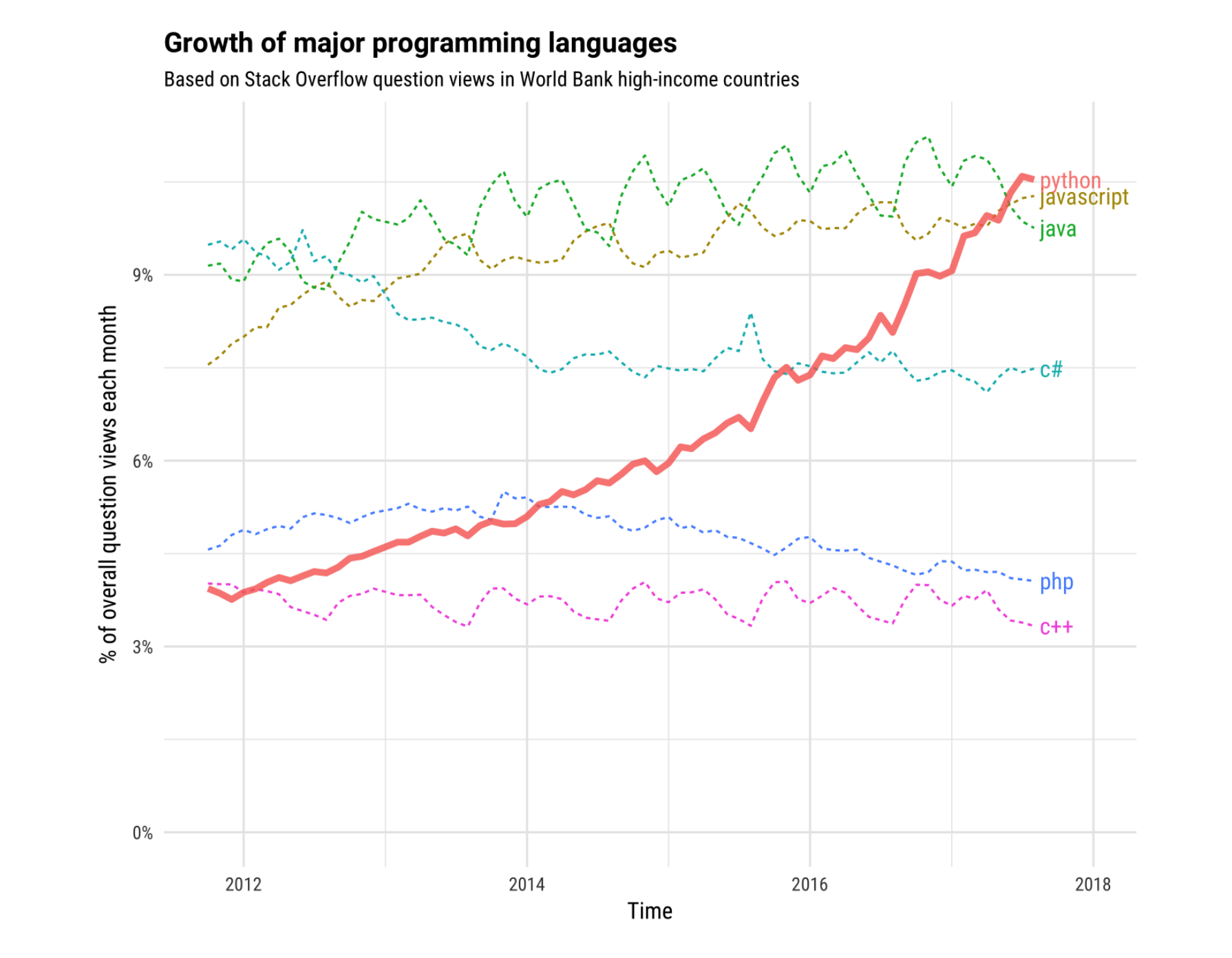 The popularity itself will continue for Python because programming languages ​​live through their community. Many developers solving problems with one language means many solutions, which makes getting started easier. The result is that the languages ​​prevail in companies and then in turn they require this tech stack skill from their developers. Around 170,000 software packages were submitted to the official Python Package Manager (Pypi).
Python is characterized by simplicity and flexibility. This is reflected directly in simple code examples. This fact becomes clear in the classic first "Hello World" program.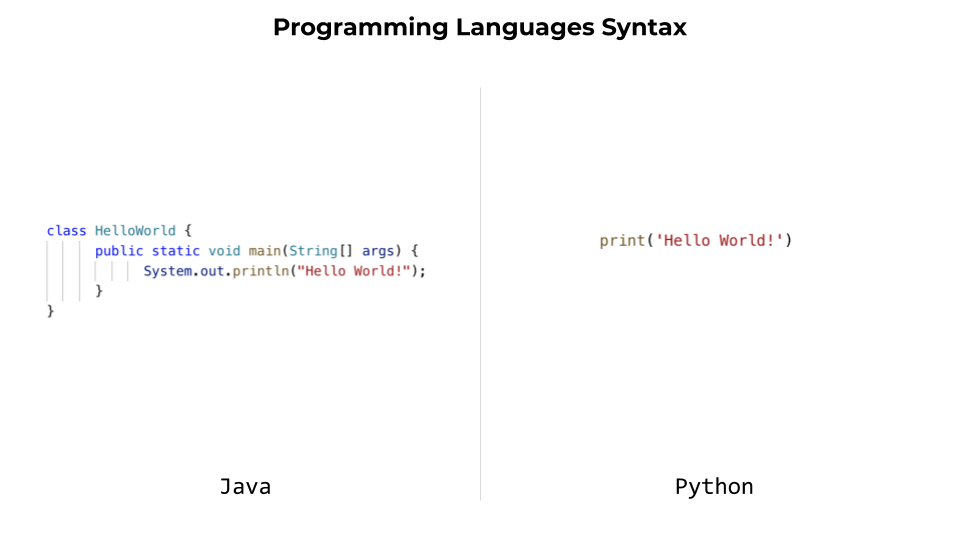 For this reason, Python is particularly well suited for beginners new to programming. With a large community, questions can be answered quickly. With a large number of packages - prescribed software - complex problems can be solved without much effort and beyond that, it is not difficult to code in Python!
Inevitably, different programming languages ​​have different strengths. Thus, one can not say that Python Java "offsets" are better. Both languages ​​will have their advantages and disadvantages.
We teach Python in our classes to give attendees the opportunity to program great things without much frustration and the fear of frightening code. The next programming course that includes Python will take place soon. We build calculators, small games and browsing the internet for data.
---
Ready to take the next steps and learn more about Python? Get your own FREE e-book ----->"5 Steps to Become a Professional Programmer"
Why not learn more about programming at our upcoming free info session - click here now!
programming python
java
html
stackoverflow