New at SmartNinja Winnipeg: Online Courses!

11 Apr 2020 Sanjay Jain
Due to the coronavirus pandemic, everything is moving to the digital world (at least everything that can be moved there). SmartNinja courses are no exception.
This means that our course sessions will now be held via video-conferencing instead of in-person meetings.
But the pandemic is not the only reason for our decision to start offering LIVE online courses.
The other reason is that some people have asked us in the past whether we'll organize a course in a city closer to them because our current locations were too far away for them.
By offering live online courses we can now enable these people to attend a course from anywhere in the world. All you need is a computer and a decent internet connection.
What do online courses look like?
They look very similar to courses at physical locations.
A group of students is lead by the instructor, who uses video-conferencing software (like Zoom or BlueJeans) to teach the class.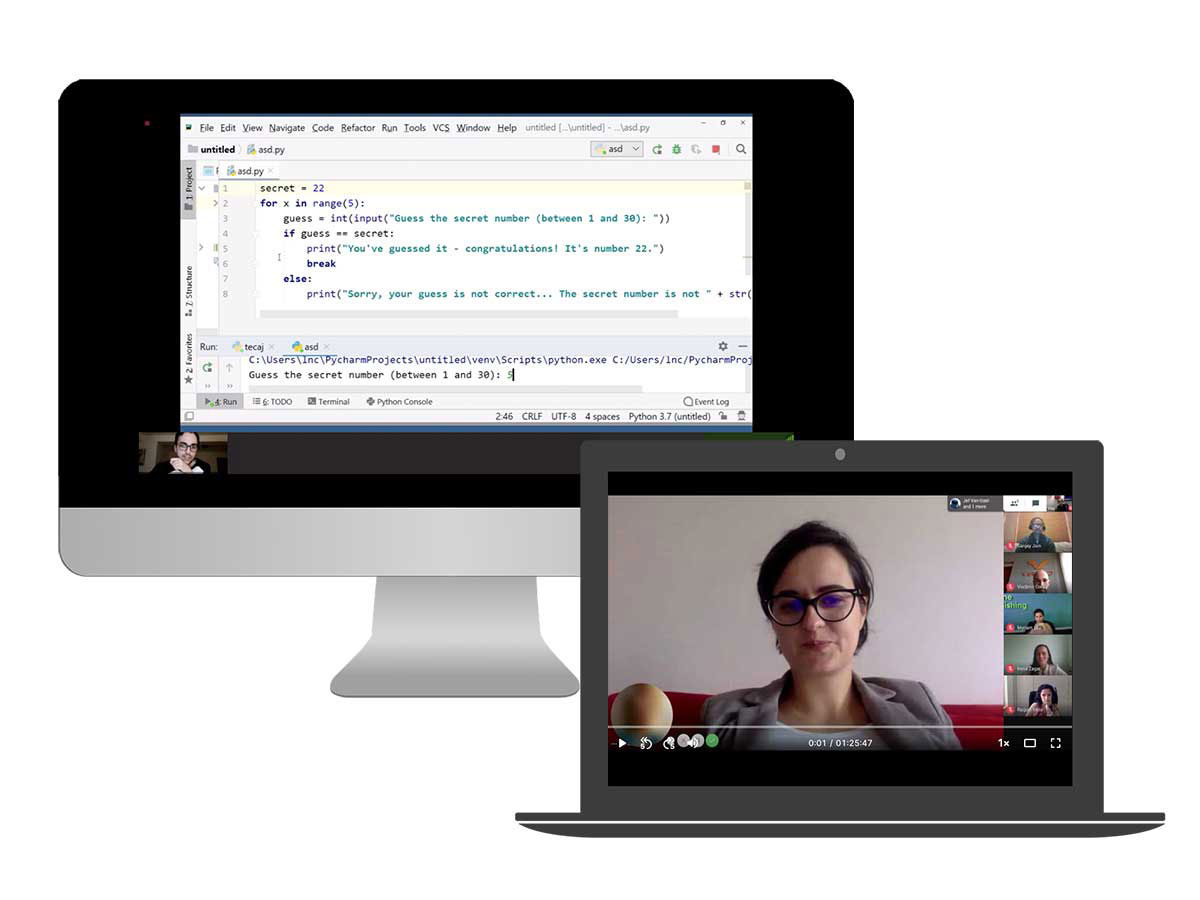 SmartNinja course lessons are very hands-on and practice-oriented, which means students learn by building real coding projects, not (just) listening to theory.
Students are (of course) allowed and encouraged to ask, during the video session, anything related to the lesson. If a student has an issue on their computer, they can share their screen with the instructor, who can then help to resolve the problem.
Building an e-community
Besides the video sessions, our students also use a group chat software called Slack to communicate. Slack is a very popular chat tool among IT companies for internal communication.
Our students use Slack to communicate with both our instructors and also other students. Together they check their projects/exercises and share useful tips and links they found on the internet.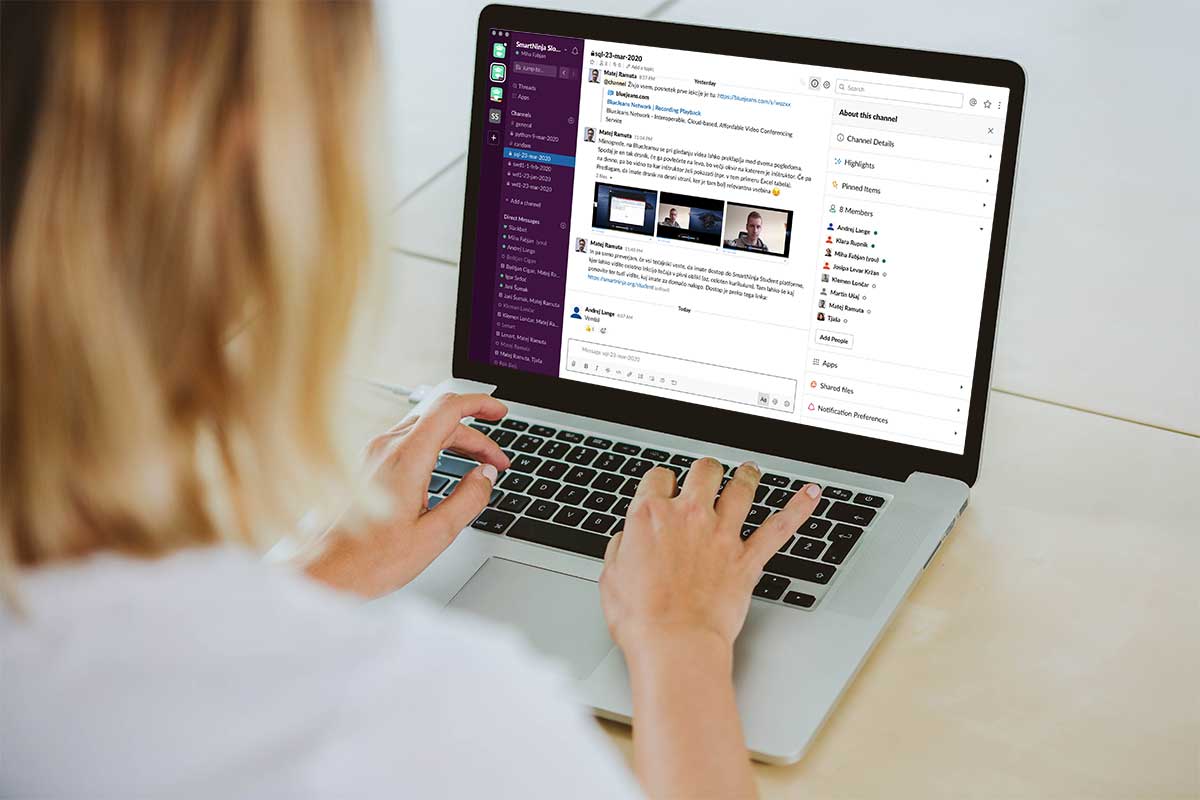 Besides that, we'll also organize a friendly competition called SmartNinja Challenge, where students will be able to compete in building the best computer program or web application.
You'll never miss a lesson
The biggest advantage of our online courses is that instructors record their video sessions. This means that students can check them again later if they want to hear an explanation again.
This is especially useful for people who miss a lesson due to some other obligations, or for people, whose internet connection just dropped during the video session. Because the lessons are recorded, you never miss anything! 🙂
The first SmartNinja online courses are already here!
Here are our first online courses:
If you have any other question before you decide, send us a message or join the SmartNinja Info Session which will also be done online!
online courses
webinar
coding