Meet the Team at SmartNinja Winnipeg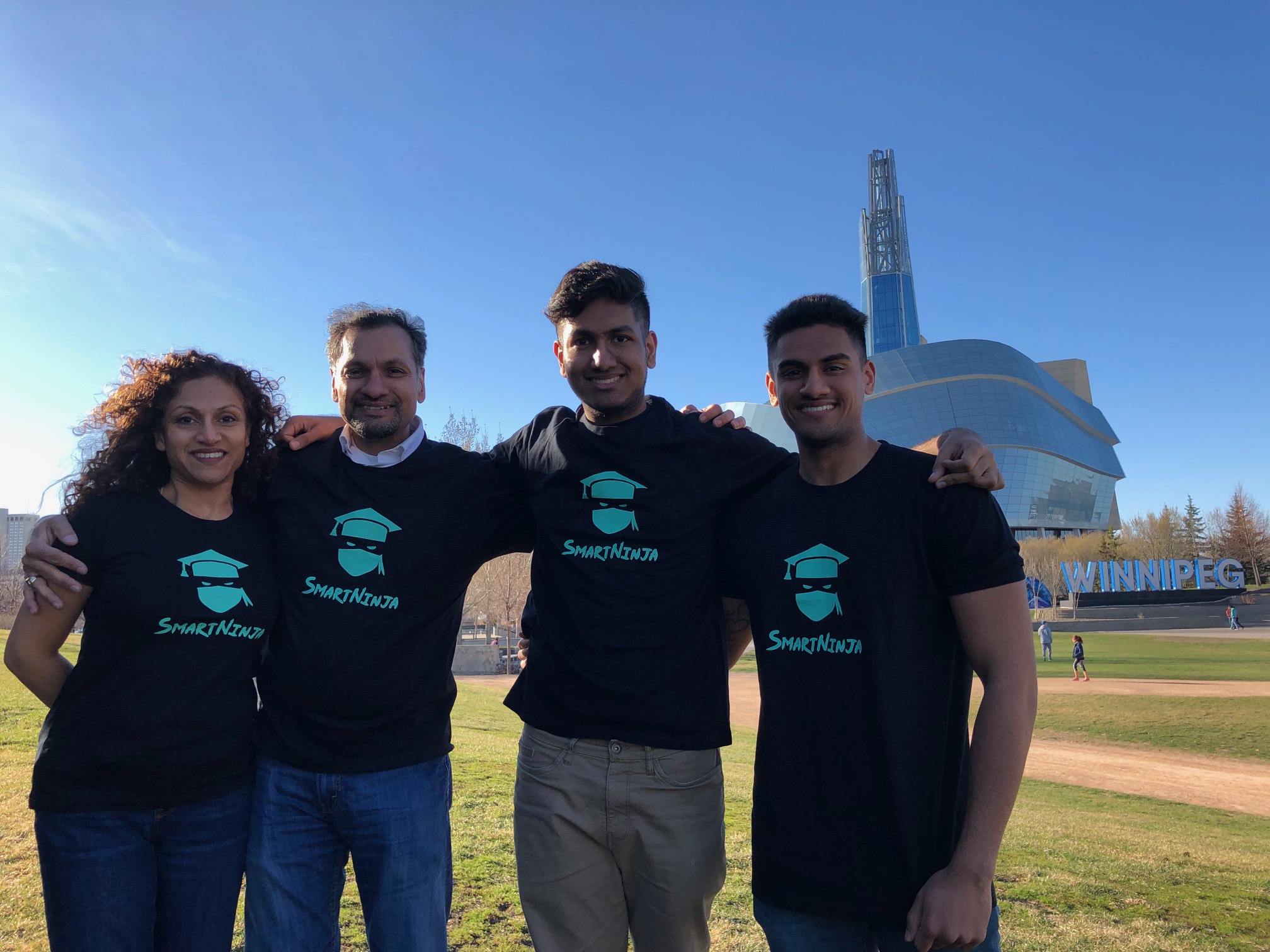 08 May 2019 Sanjay Jain
Why do we need SmartNinja in Winnipeg?
We see these three main reasons for a coding school in our city:
The world is changing - every job will soon need some level of programming knowledge.
Huge demand for IT people/programmers all around the World! (With lots of open job positions in Winnipeg and Canada)
Helping young people start a new career that can be prosperous, creative and fulfilling.
Why did we decide to bring SmartNinja to Winnipeg?
We realized that there is a huge need for a more practical hands-on way of teaching programming skills which will go a long way to help the people of Winnipeg.
Our core values believe in education as a means of making your life and quality of life better.
We are focused on helping those people who want to help themselves.
We want to serve the people of Winnipeg so we can all advance and prosper.
The goal of SmartNinja Winnipeg is to improve the lives of people in Winnipeg through IT education.
SmartNinja Winnipeg is the first IT Training Franchise in Canada!
Meet your SmartNinja Winnipeg Team
Sanjay Jain (MANAGER)
Sanjay is responsible for making sure the business runs smoothly working with our SmartNinja partners. He has many years of IT experience in Winnipeg as a professional consultant and manager.
Vindra Jain (OPERATIONS)
Vindra is responsible for making sure the operations is working as planned and keeping the lights on when things do not go exactly as planned. She is dedicated to making sure everyone has a wonderful experience with SmartNinja Winnipeg.
Keeshan Jain & Roshan Jain (MARKETING)
These young entrepreneurs are responsible for using their social media and marketing savvy to help our customers understand what we are offering and why it is imperative that they get their coding training through SmartNinja Winnipeg.
We all look forward to serving you and helping to make this a better place for everyone through SmartNinja Winnipeg.
Check out the courses at SmartNinja Winnipeg to apply to the waitlist and get on with your life. 😉
Winnipeg
Love
Coding
Programming
IT Skills
Demand
Financial Freedom
Lifestyle