How To Get The Canadian Government To Pay For Your Course!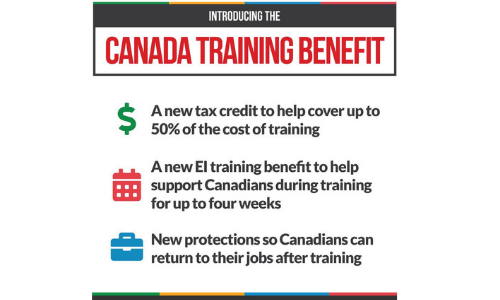 05 Oct 2019 Sanjay Jain
Did you want to start your career in Web Development but you feel like you can't afford the cost to start?
Professional development can be a huge springboard in your career. From formal learning through courses, internships and apprenticeships, to informal learning, which includes networking and attending seminars, everyone can benefit from professional education and development.
How you choose to move forward in your professional development depends on your personal career goals, your preferred style of learning and, of course, how much you're looking to spend. However, even if your budget is on the lower end of the spectrum, there are smart ways you can pay for your professional development. From the Canada Training Credit to approaching your current employer about grants or private funding, various options exist, you need to just act now.
The Canada Training Benefit
The Canada Training Benefit (CTB) was introduced in the 2019 federal budget. Its purpose is to provide financial assistance and support to Canadians with the cost of training and re-training throughout their time in the workforce.
The CTB has two parts. First is the Canada Training Credit (CTC), whose purpose is to help Canadians with the cost of training fees. If you're between the ages of 25 and 64, you are eligible to accumulate a credit balance at a rate of $250 per year, up to a lifetime limit of $5,000. This credit can be used to refund up to half the costs of taking a course or enrolling yourself in a training program. You would find your credit balance in the information the Canadian Revenue Agency sends you each year.
The second part of the CTB is the Employment Insurance Training Support Benefit (EITSB), which would provide you with up to four weeks of income support through Employment Insurance (EI). The purpose of the EITSB is to help Canadians on training leave who are not receiving a paycheque. Keep in mind that this benefit is not expected to launch until late 2020.
---
Why not learn more about programming at our upcoming Info Session - click here now!
---
Ready to take the next steps and learn more about becoming a coder? Get your own FREE e-book ----->"5 Steps to Become a Professional Programmer"
#free
#canadatrainingbenefit
#webdevelopment
#programming
#employer