How to convince your boss to pay for your IT course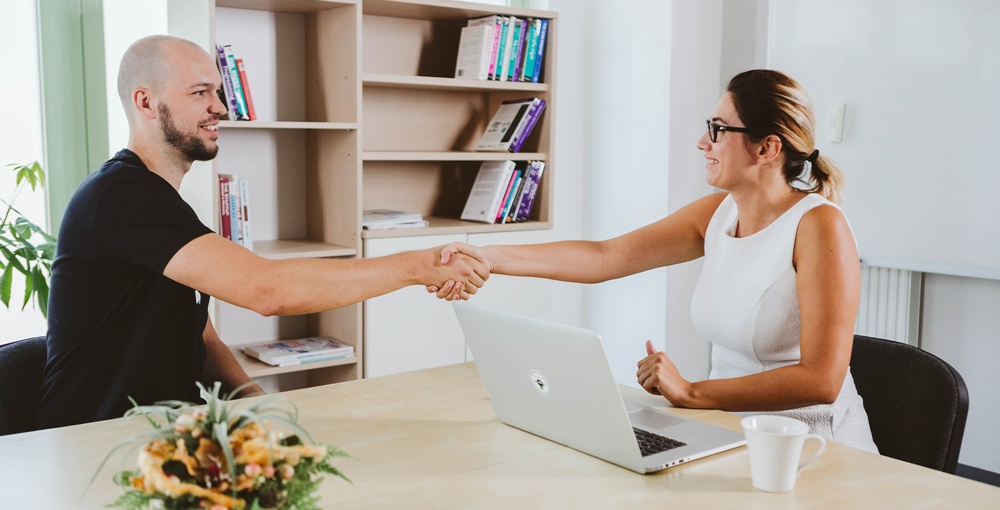 14 May 2019 Sanjay Jain
Employees with IT skills are becoming more and more valuable for every company. Many of the jobs today will be in one way or another affected by technology. Due to automation, by the year 2030 there are an estimated 800 million jobs at risk of being replaced. But fear not, there is still time to adjust. So what can you do today? Learn the IT skills that will be valuable for you and your employer. Here is step by step guide on how to convince your boss to pay for your IT Course.
Step 1: What are the skills you are interested in learning?
First, you have to think about what skills you are interested in and why they are important. Are you a problem solver? Do you like to understand complex things? Great, programming might be the right skill for you! Are you analytical? Do you like numbers and data? Great, the SQL and Database course might be right for you.
Think about inviting a colleague to join you on the course. It will be more fun to attend a course together and maybe after the course, you and colleagues can use these skills together on a new project at your work. More that one colleague is interested? Great, many IT educational companies can also do in-house training so it will be even more convenient for you.
Step 2: Prepare to pitch your boss
Find a course and do the research.
Many times the first question you can expect is about the course price and what the alternatives. Do your research and try to find alternative courses out there. Make sure not to only compare prices. Try to find testimonials and reviews from clients. This is important. You want to find the best compromise between cost and quality. What is in it for your boss (or your company)?
Think about how you could use this new skills in your daily job task. Here are some examples:
Finishing your tasks faster.
Pass on new skills to your team.
Accept more responsibility.
New skills open new possibilities or projects that you could be involved in.
IT course keeps you up to date with industry trends, such as security threats and new software. ...
Write this down and remember it when your boss asks you about the "ROI" (return on the investment) about you joining an IT course.
Step 3: The Pitch
Who is "The Boss" or Who you should pitch to?
Who in your company is a decision maker about approving and paying for your IT course? Who makes the call? Is it the CEO of the company? Is it a Human Resources person? Think hard about this. If you're not sure, ask other coworkers. It is important for you to approach the right "Decision Maker" because he or she has the final YES or NO.
The Pitch: In-person or via Email
How should you approach this? In-person or via Email? This depends on your typical communication with your boss. If you are talking with your boss daily then try to get him/her to agree on a one-on-one meeting and pitch them the idea. It might be a lot of information at once so after the pitch always follow up via email. In the follow-up email repeat to him/her the important information:
Which course are you interested in attending,
how much does it cost and when does it take place,
what is the ROI for the company,
and always finish the email with a "Call to Action": When can you expect his/her answer (approval)?
The last point is important. Do not let this request go pending for too long and moved around. Tell your boss when you need to apply to get an "Early Bird" discounted price. This is the date your boss has to make the decision. Keep reminding them about this.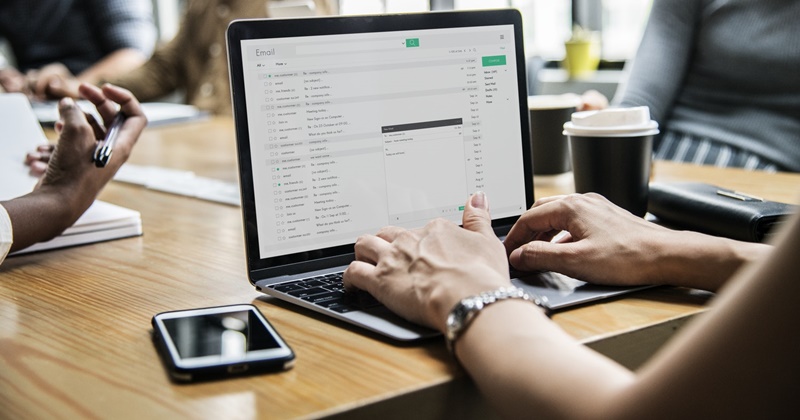 Email
If your boss is very busy or you would feel more comfortable sending this request via email here is an example of the email you could use:
"Hi (Name),
I think we have a need for somebody from the team to learn SQL and Databases. We know Dave is an expert but he is not always around. I was always curious about these things so I would be interested in attending the following SQL and Databases course in Winnipeg. I already found a company offering a comprehensive training program on the subject. Details below:
Company Name: SmartNinja Winnipeg https://winnipeg.smartninja.ca
Course Location and Dates: TBD
Curriculum: SQL and Databases
Cost: $599 Early Bird Price
I think this course would also be useful for COWORKER NAME #1 and COWORKER NAME #2. I already talked to them about this and they are interested. Maybe we can also pitch this idea at the next team meeting to see if there are any others interested. If we have more than 6 people this company could also do an in-house course in our offices.
I am sure that this course will help us with working on our daily stuff around databases and will relieve Dave of this responsibility a bit. This training could also help us develop some features that could optimise the way we do tasks and allow us to focus more time on more important stuff.
Please let me know what you think."
If your boss doesn't reply to you remember to follow up a couple of days later and remind him/her about it. Do not let this request go pending for too long and moved around. Keep reminding him/her about this.
Anticipate Resistance
It hard to say what kind of feedback you can expect from your boss, but it is always good to be prepared for a negative answer. Anticipate resistance so think about how to justify your request. Here are a couple of possible questions that your boss might throw at you:
"Will your daily tasks be affected during the course?" "How long will you be away from the office?" "Will you resign after completing this course?" "Do you expect us to promote you, or raise your salary after this?" "Why does this cost so much?" "Why should the company approve this? What's in it for us?"
Good luck! :)
---
Ready to take the next steps? Get your own FREE e-book ----->"5 Steps to Become a Professional Programmer"
Why not learn more about programming at our upcoming free info session - click here now!
education
freedom
better life
sql
databases
programming
cryptocurrency
blockchain