Coding is not hard. It is a learn-able skill.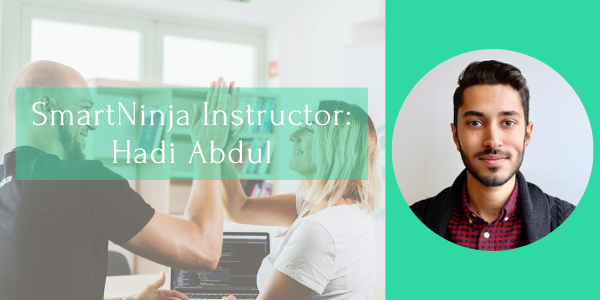 15 Aug 2020 Sanjay Jain
Hey, please tell us who you are and what do you do :)
I am data engineer by profession but I also enjoy teaching programming.
---
What does your typical day look like?
On weekdays, I work 8-4. In the evening, I go to gym and spend the rest of my time with family or friends.
Weekends are more for relaxing, catching up on sleep or working on my consulting business.
---
What did you want to become when you were a child?
I have great passion for sports, I wanted to be an athlete. I play different sports for leisure now.
---
What achievement or project are you most proud of?
Giving back to society is what makes me the happiest. I worked on a community project to aid kids with disabilities get access to online educational materials.
---
Do you have any hobbies?
Any activity outdoors. Sports, hiking, swimming.
---
Do you have any personal principles that you try to live by? What are they?
Integrity, honesty, service
---
You're a SmartNinja coding instructor. What is your motivation for teaching?
Teaching at SmartNinja Winnipeg gave me an opportunity to utilize my coding skills to help others gain these valuable skills and make a difference in technology world.
---
Do you have any advice for people who'd like to start learning how to code and perhaps become professional programmers someday?
Coding is not hard. It is a learn-able skill. It requires patience and persistence.
---
Where do you see yourself in 10 years?
Running a technology business either educational or in the field of data science.
---
Why not learn more about programming at our upcoming Info Session - click here now!
---
Ready to take the next steps and learn more about becoming a coder? Get your own FREE e-book ----->"5 Steps to Become a Professional Programmer"
#python
#programming
#datascience
#javascript